Le Petit Bouillon Versailles, cousin of Le Petit Bouillon Vavin, is the first real Parisian bouillon to settle in Versailles. On the program, traditional French cuisine at ultra-affordable prices. We didn't need more to convince us to go and test this new Versailles place-to-be.
What is a « bouillon » in France? Basically a word meaning 'broth', it's also a typical Parisian type of restaurant serving traditional and very affordable French cuisine. That's what we'll talk about in this article!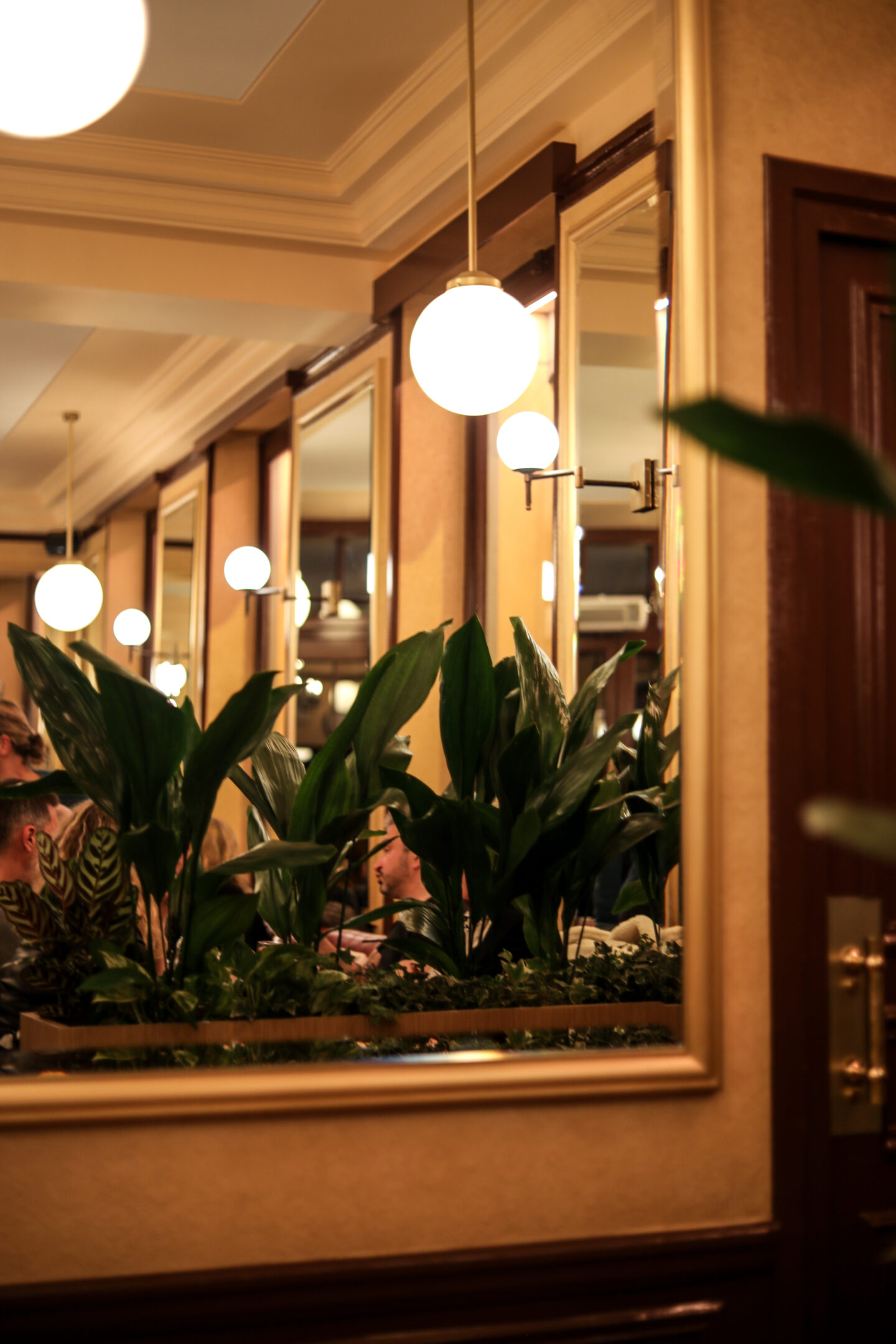 What is a bouillon?
The bouillons are emblematic restaurants that developed from the middle of the 19th century. The idea was to offer Parisians quick and affordable meals in a classic brasserie setting, and it becames the first popular restaurant chain in Paris. Red leather armchairs, wooden chairs, a simple and warm decoration recognizable among all. At the begenning of the 20th century, many of them adopted an art nouveau, then art deco interior style, then very fashionable at the time.
Read also: Guided tour of Versailles aboard a french vintage car
The first bouillon of Versailles
Versailles is full of restaurants however, Le Petit Bouillon Versailles is the first of its kind to settle in the city.
Located a few steps from the main entrance of the Palace of Versailles. The establishment has a direct view of the golden gates of the castle. We can already imagine tasting good food on sunny days in the shade of the plane trees on their terrace. The prime location allows tourists to extend the royal experience and locals to take the time to appreciate our beautiful city. On the dining side, the decoration is simple and warm with its large rows of canteen-style tables, its red upholstered armchairs and its wood paneling covering the walls. If you look sharp, you can even see some references to Versailles and its history hanging on the walls.
On the Petit Bouillon menu we find the greatest classics of French gastronomy. Cheese fondue, onion soup, hard-boiled eggs with mimosa mayonnaise or bone marrow on the starter side. Sausage au couteau home-made mashed potatoes, beef bourguignon or beef tartar to name a few about the main course. The desserts are not to be outdone with a wide choice of the greatest classics such as rice pudding, rum baba or crème brûlée.
What gives the concept of broths a new lease of life is that their prices are very competitive. Count from 2.20€ for starters and from 8.90€ for dishes.
Discover our experience on video
Discover our Versailles Petit Bouillon dinner on video.
Read also: La Pirogue : the iconic cocktail bar of Versailles
Vita Versailles' review of Le Petit Bouillon Versailles
Le Petit Bouillon Versailles is a restaurant faithful to bouillons. Warm, affordable and traditional are the watchwords of the establishment. We are happy to have been able to discover an unpretentious place where you can dine from starter to dessert for a more than economical sum. What charmed us? A casual meal in a canteen and bistro spirit that exudes the joy of living. We almost feel like we've come back to the middle of the Belle Époque with laughter and the sound of clinking wine glasses.
The restaurant, like every bouillons, does not offer reservations. Which can lead to having to wait before finally having a table like the Parisian broths.
Read also: The Carrés Saint-Louis, a town centre that looks like a picturesque village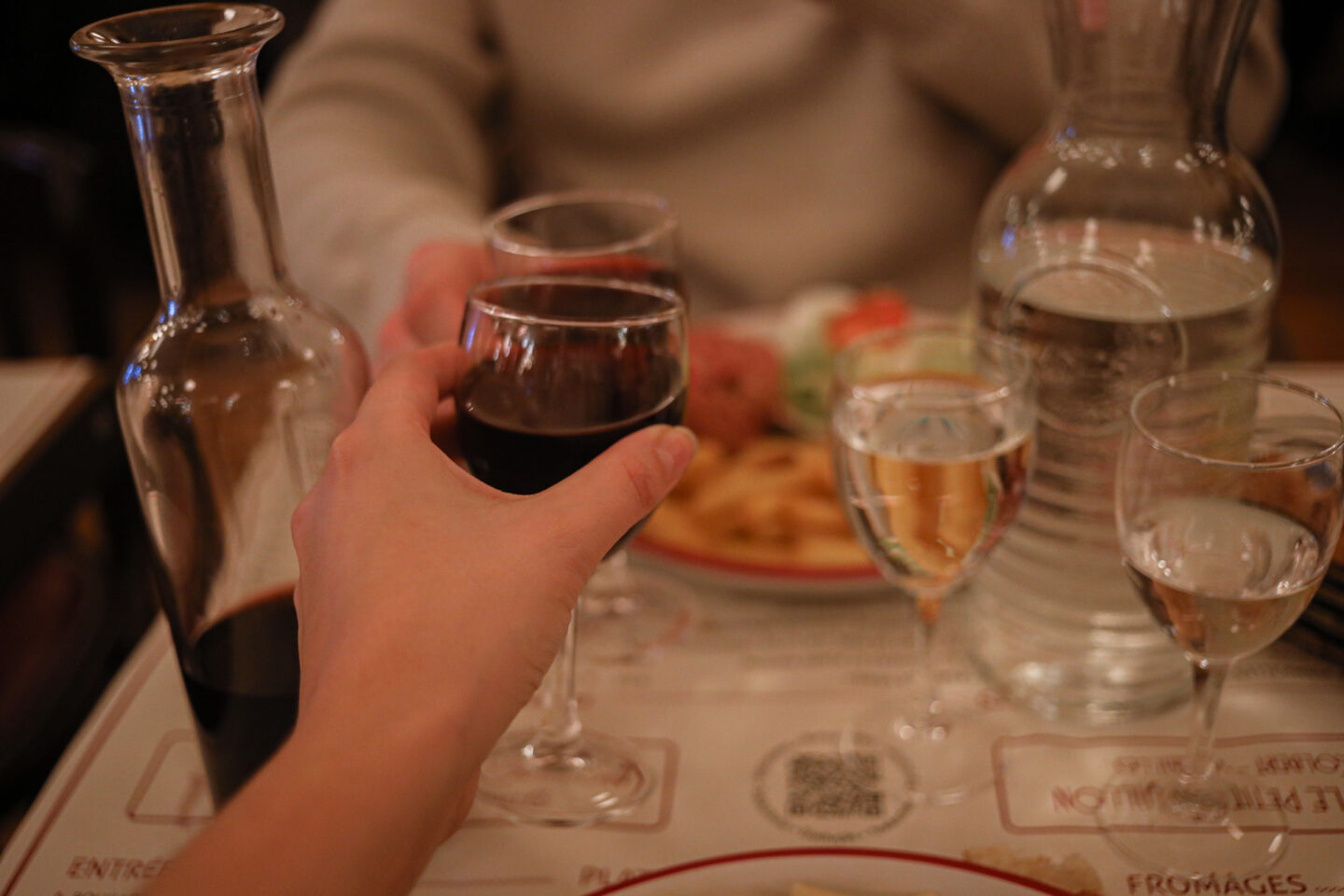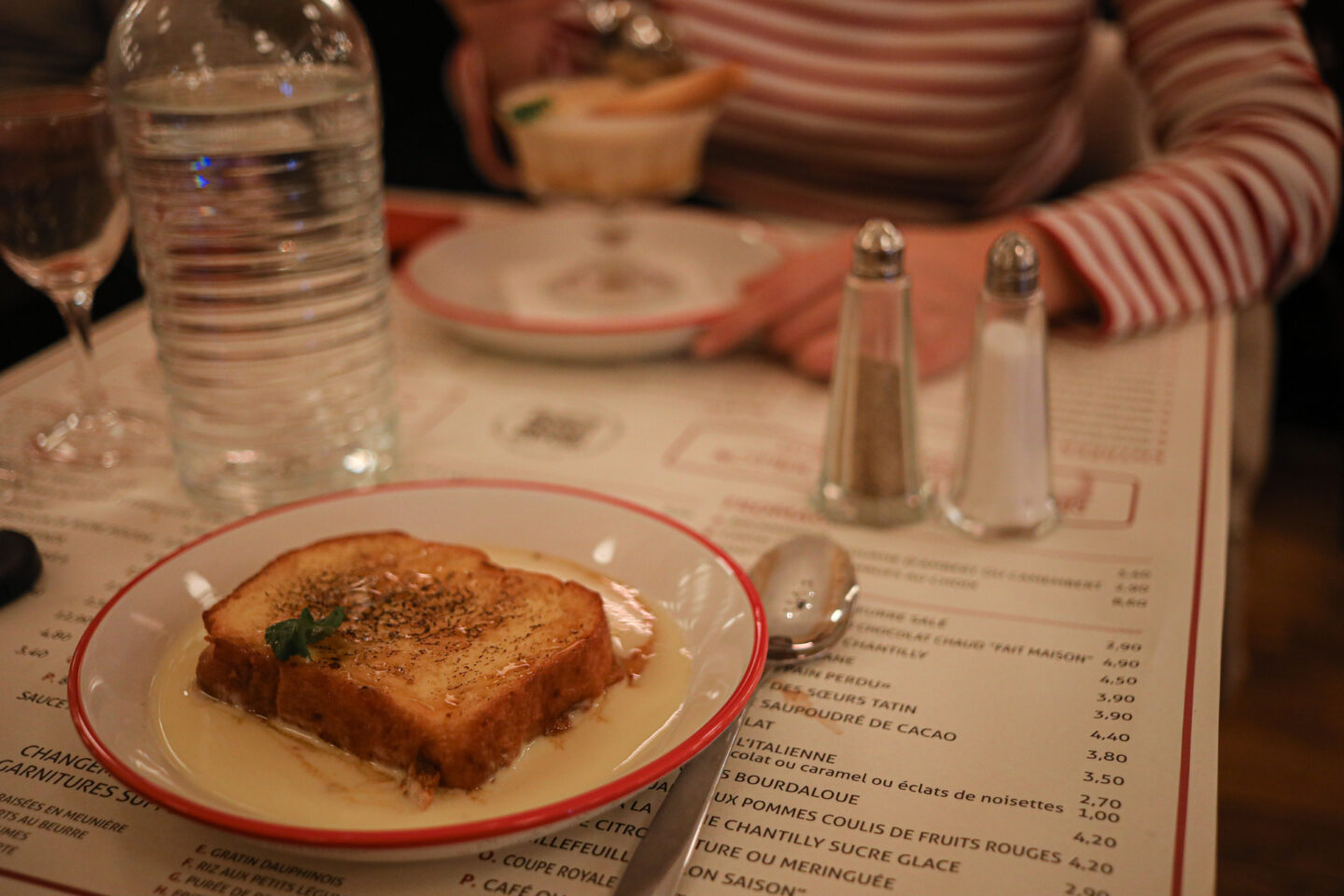 Practical information about Le Petit Bouillon Versailles
Opening hours: Le Petit Bouillon Versailles is open from Tuesday to Sunday for lunch and dinner
Address: 7, rue Colbert 78000 Versailles, 2 minutes walk from the palace
The restaurant does not take reservations
Website: petitbouillonversailles.com
See you soon on Instagram !