Every Versaillese knows La Pirogue (french word for 'The Canoe'). For good reason, the cocktail bar has reigned supreme in Versailles since 1997 on cocktails, thanks to its impressive menu and its know-how which no longer has anything to prove. More than just a bar, the place has become over the years a warm crossroads where all generations are used to meeting in this atypical, exotic and eclectic atmosphere.
An immersive atmosphere that takes you to sip cocktails all over the world
What strikes us when crossing the doors of La Pirogue in addition to its impressive offer of cocktails, is the atmosphere that reigns there. Rows of wooden tables, exposed beams, period posters and newspapers plastered from floor to ceiling… It's hard to believe that we are only a few meters from the Marché Notre-Dame square and not in a tavern from a distant era.
Climb into the boat (a Pirogue, I mean) and let yourself be carried away by the details. The corners of the rooms and the walls, in addition to their tapestry, tell the whole story that has been written in this place: personalized dedications written by customers, collages of all kinds, cultural objects from around the world… even let themselves be surprised by a Mèmes Décentralisés sticker, a famous french mèmes Instagram account (can you find it?).
Well, you came here above all to enjoy delicious cocktails; Don't panic, we do too. On the other hand, allow a good quarter of an hour to make your choice: 140 recipes are on the menu. And there's something for everyone. For our part, we let ourselves be tempted by the Madame de Pompadour (as Louis XV), the cocktail of the month for July 2021. Price level, count around 9 € per cocktail, i.e. the low average of what we can see in our region, especially for this quality. La Pirogue is above all a timeless place to live and not a trend.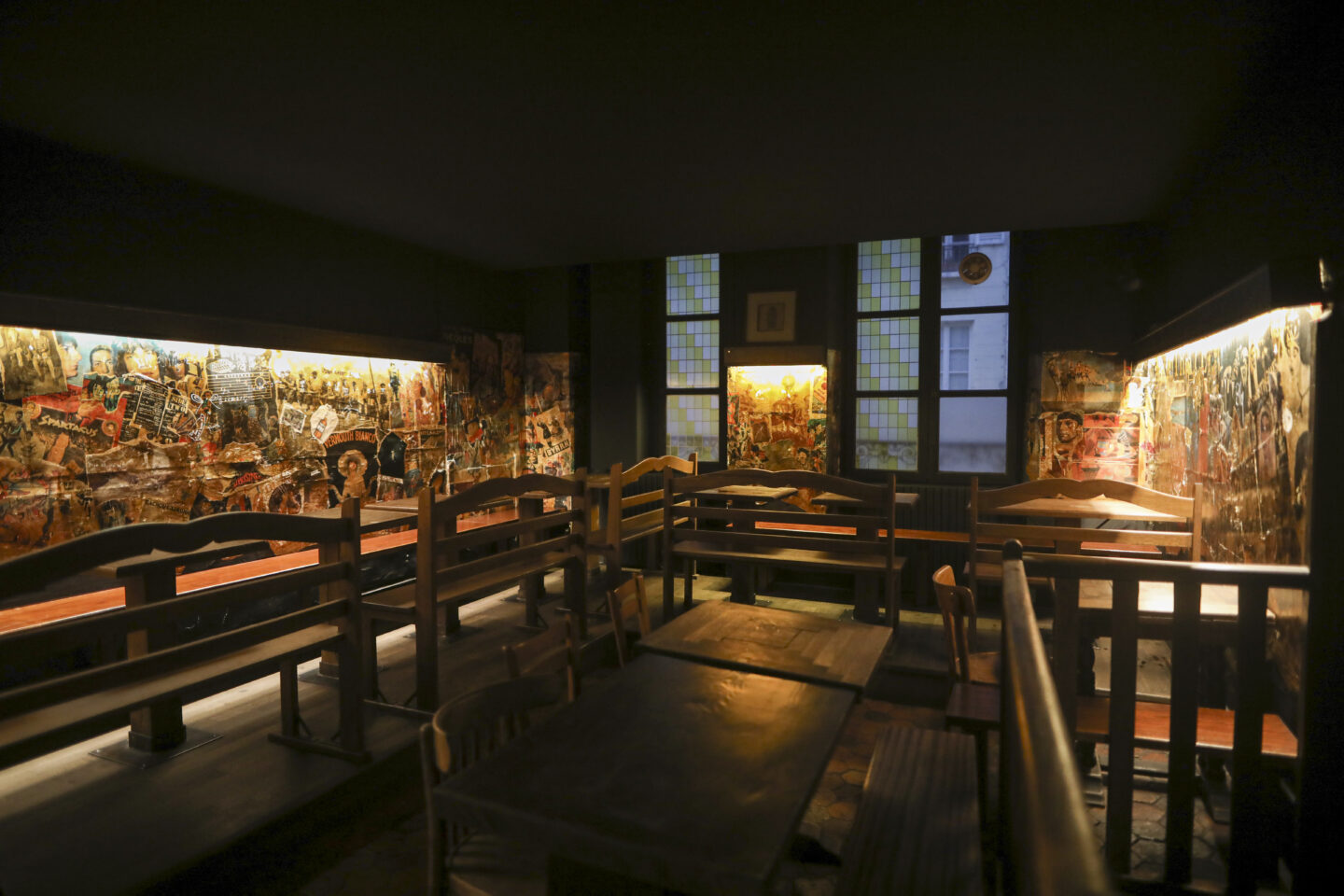 The institution is getting a makeover
Menu reworked around a more precise offer of cocktails, addition of new drinks… The Pirogue teams are committed to constantly safeguarding the dynamics of the cocktail bar, to perpetuate the soul of this real place of life and rendezvous of the Versailles people. Freeman, the new manager of La Pirogue is not at his first attempt since he has already proven himself at Montbauron, another Mecca for aperitifs in Versailles.
The young man from Versailles therefore offers us the promise of a new lease of life on the Pirogue. Expect an in-depth reworked musical program. We'll keep you posted, something new should be coming soon!
A new pop-up cocktail every month
At the beginning of September, it's back to school: new shirt, new sneakers, new perfume and… new cocktail of the month!
Read also : The Carrés Saint-Louis, a town center that looks like a picturesque village
If there is already something that we can confirm to you, it is that the next cocktail is worth the detour. The 'Arcimboldo', is made of cucumber, mint, lime and topped with a creamy mousse that will leave you with beautiful mustaches. Visually, with it has a pale green coat, elegant and overflowing with freshness.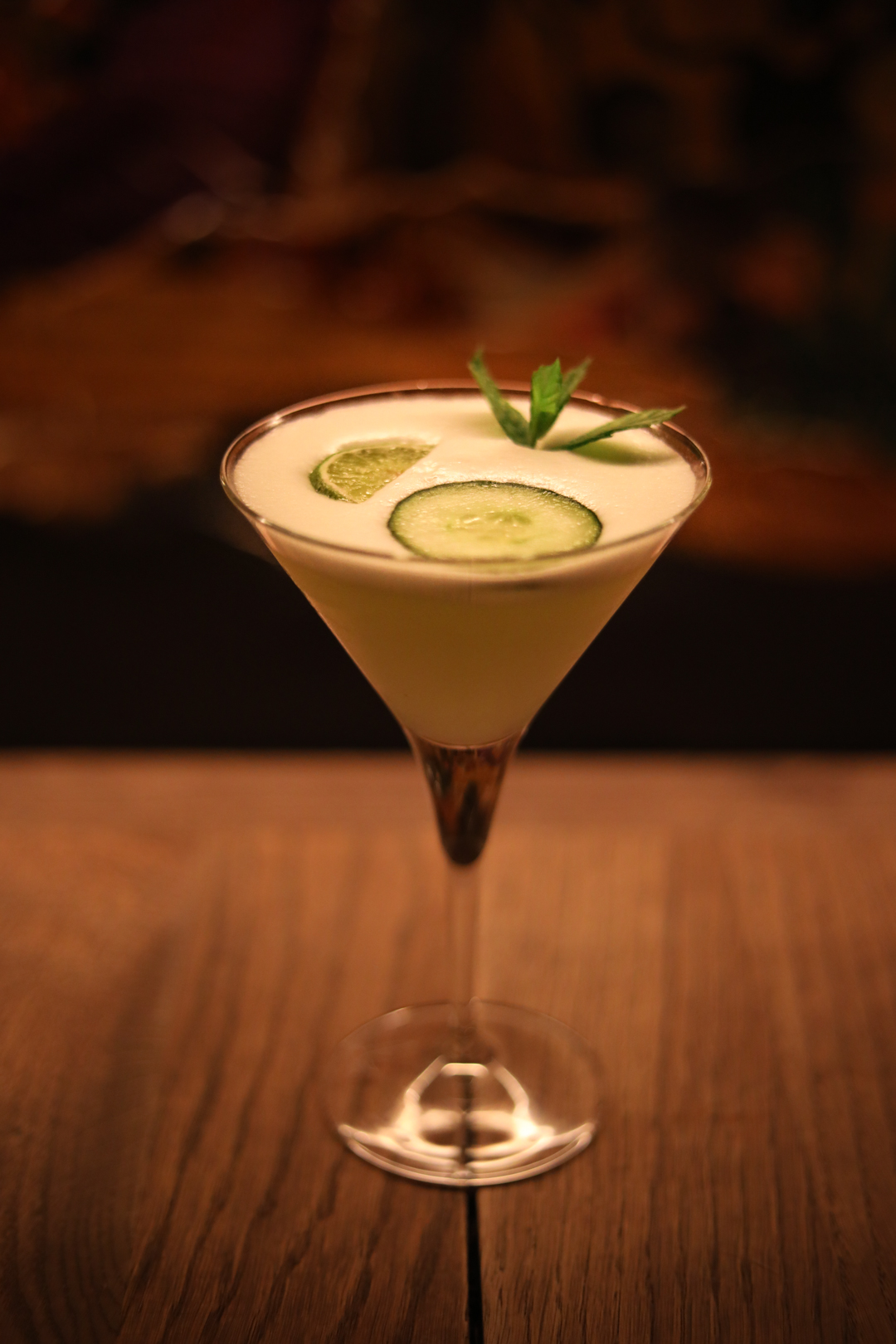 Practical information about La Pirogue at Versailles
Adress : 24, rue Baillet Reviron, 78000 Versailles
Opening hours : tuesday-thursday from 6am to 1am and friday-saturday from 5am to 2am